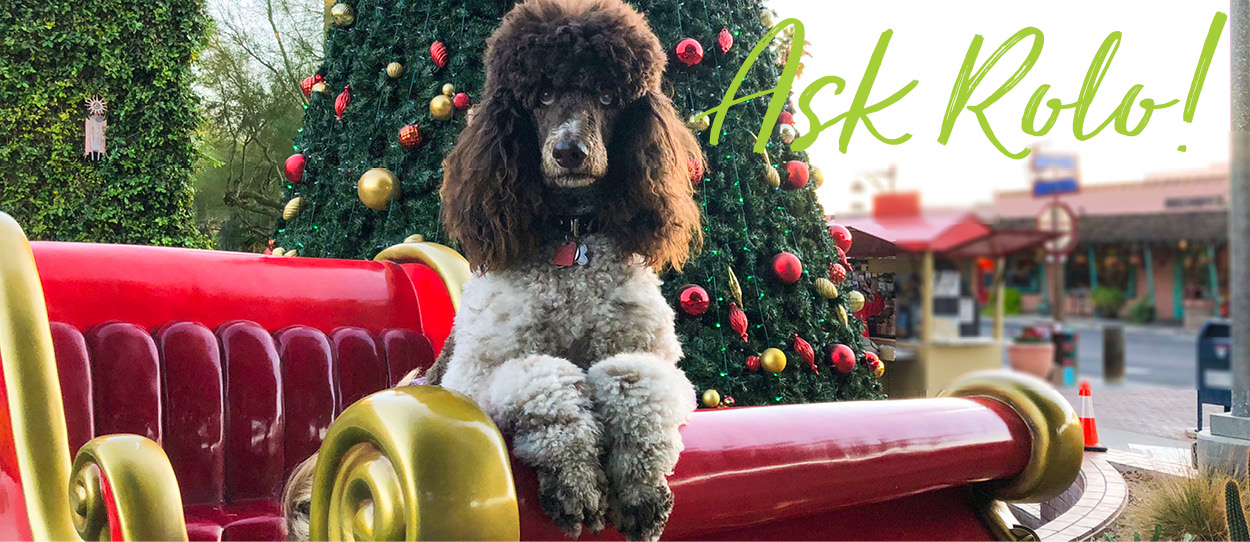 Suggestions on Stocking Stuffers?
Dear Rolo,
What would you suggest I put in my buddy Rover's stocking for Christmas?
Signed,
Elwood in Chattanooga
ANSWER – 
Hey Elwood,
I'm so glad you asked that. Dogs are always wondering what smaller items to put into a stocking for their 4 legged friends. You may be tempted to stick a bottle of Pinot Noir in there, but don't do that. It'll fall. Break. Then, all you'll hear is "Bad Dog!" You'll never hear the end of it.
Bones are always good. Charcoal makes for a pleasant leave behind and creates a nice textured pattern on the couch. But never mind. I got side-tracked.
Do yourself a favor and get something that your pet humans can feel good about. Perhaps soaps or something like these Guardian Angels. The Happy Dogs are nice. And if you know any Pugs, those are really nice. And now there are cats available too, they're really cool mobiles. Be sure to check those out.
Cats. Yeah, I know, it's a human thing I suppose.
And of course, you can't go wrong with Poodles. We rock. But the important part of this is also that a portion of profits go to a rescue organization. Woof!
You still may want to consider a chunk of charcoal too. They fit nicely in the stockings.
As for the wine, bring a bottle along for the humans too. Pinot Noir or Cabernet. They'll totally dig that. AND, as pet lovers, they reward for that type of astute behavior.
Yes, be large and in charge! Like me.
Rolo
Your Pal
P.S. – Don't forget the wine.