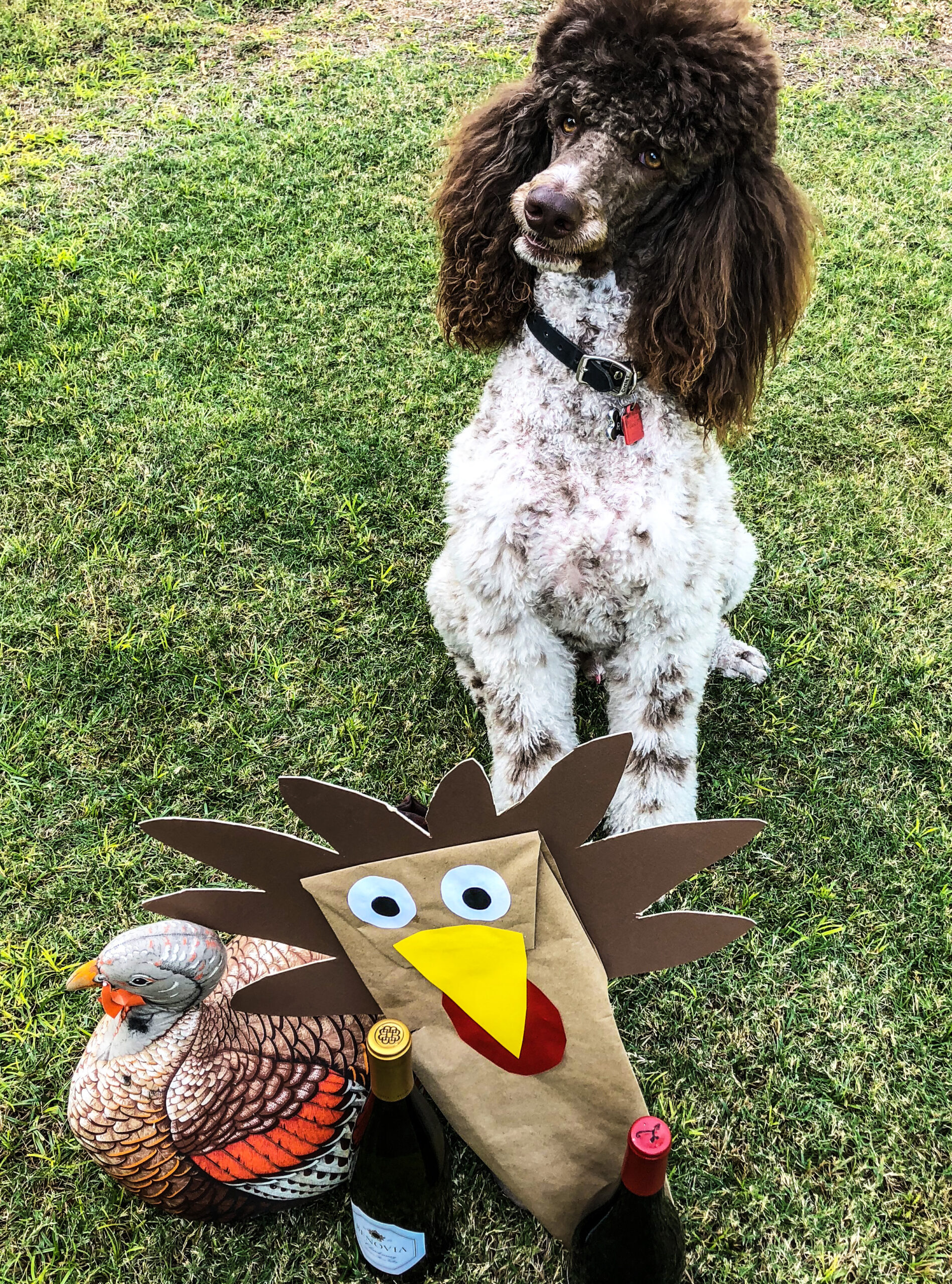 Rolo's Advice on What Wine Dogs should Bring on Thanksgiving
Dear Rolo,
Thanksgiving is around the corner. What wine do I bring to a gathering? There are going to be lots of humans there, so I'm sure that I'll be asked to shake a lot. Yeah, lots of hand shaking at these things. That, and people messing up my hair. Humans love doing that. And besides, they're all pet lovers.
Back to the wine question. What do you suggest? And what if I bring two different bottles? What wine pairs with what?
One thing that is great about these human centric gatherings is that the more they drink, the more food they drop on the floor. Or they just offer it to me. At the table even! Have you ever noticed that? Or am I the only one?
Signed,
Squiggy in San Diego
ANSWER – 
Hey Squiggy,
Stop thinking so hard! You're a dog. And we rock!
Bring two bottles.
Bring a Viognier that goes great with the side dishes like squash soup, corn, and so on. Don't be mundane and show up with a Chardonnay…that's soooo expected. Maybe bring a Rosé.
For the main event, I suggest showing up with a Syrah or a Petite Sirah. Either of these will pair well with any turkey, as well as yams, cranberry, mashed potatoes, and chile rellenos.
And here's another trick for after dinner or in-between courses…set up an easel. You can do portraits of each other! Who doesn't like custom pet portraits? Heck yeah! You can create your own custom label for your next gift of wine!
After diggin' the wine you brought, the humans will be up for anything. They'll all want to shake your hand and toss you little morsels when you show up like that. And if there are other 4 legged friends there, they will thank you as well.
Be large and in charge! Like me.
Rolo
Your Guardian Angel